N.O.S. Keys


New Old Stock - Original Keys
These are the keys that came with your car when it was new, not reproductions.
Most companies offer reproduction replacement keys. We offer the original keys that came with your car.
With a million plus keys in our inventory we have the largest selection of keys available.
Our keys date from 1900 to the year 2000 for all American Made cars & trucks, also including Harley Davidson and Indian motorcycles.
Many of the car companies used different keys with each year, and with different models of the same year.
We are experts, making sure that you get the correct keys that you need.
Keys can be code cut, and they can be stamped. Many early keys have the code stamped on them, we offer that service.
Code cutting is a way of reproducing a key to exact specifications. These keys are cut with a hand held cutter or a lathe. This means that you are not copying a worn key onto a new blank. It's always nice to have one set of code cut keys that you can make driving copies from. We suggest you keep one set of keys aside for this purpose.
On this page we will be posting pictures of original keys. Please check back frequently.
Please feel free to call us or send an email to keymanjj@hotmail.com
1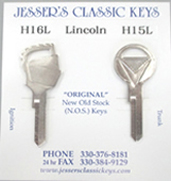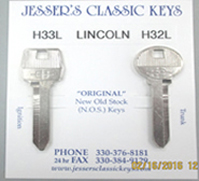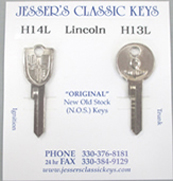 2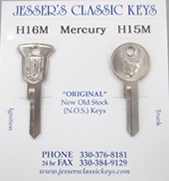 3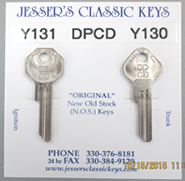 4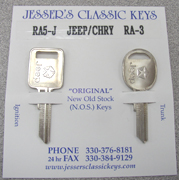 5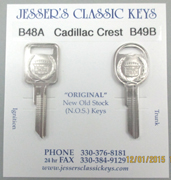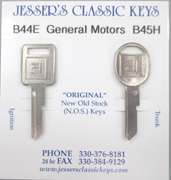 6
7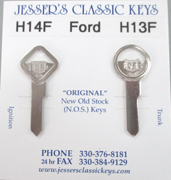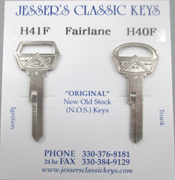 8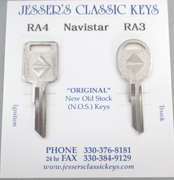 9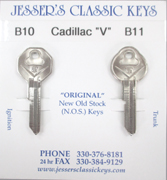 10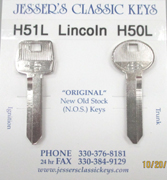 11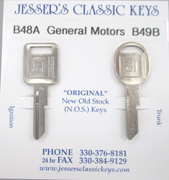 12
13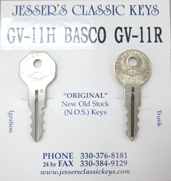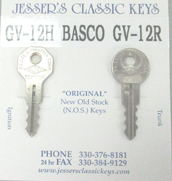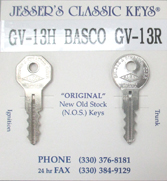 14
This is only a small sample of the available key blanks.
More photos to come. Call and inquire about your model.